Jaguar
Jaguar, the highly prestigious British car manufacturer, has produced some of the most beautifully crafted and stylish pieces of automotive engineering in the past century. Like their feline namesake Jaguar cars epitomise speed, sleek grace and power.
Yet it wasn't always so.
Far from starting out making luxury cars Jaguar history has much humbler origins. And it took the rise and fall of the Nazis to force the adoption of the now-familiar Jaguar name.
The story starts in the down-to-earth, working class seaside resort of Blackpool with a down-at-heel Irish immigrant named Bill Lyons.
This enterprising motorcycle enthusiast cut his teeth creating simple sidecars for bikes rather than prestigious cars. Even in these very early days, though, Mr Lyons had what it would take to become Mr Jaguar.
He already had an extremely shrewd business sense and a sharp eye for commercial opportunities. All he needed to develop was that signature stylistic approach that would lead him to produce some of the most visually sublime cars in motoring history.
And that was soon to come.
Jaguar Timeline
1922
Bill Lyons partnered with William Walmsley to form Swallow Sidecars. Together they converted army-surplus motorcycles, left over from World War 1, into classy civilian vehicles. It is interesting to note that, simultaneously, over in Italy a young Enzo Ferrari was doing similar things with surplus Italian stock.
1927
Swallow Sidecars quickly ventured into making luxury automobiles, converting the Austin Seven into a trendy two-seater convertible. After an order for 500 was obtained from Henly's, one of London's premier garages, Swallow Sidecars found itself full driving throttle on the road to success.
1928
With sales on the rise, Lyons decided to move operations to the traditional British motoring industry heartland around Coventry.
1929
At the London Motor Show three new Swallow models made their debut appearance and created quite a stir. Based on the Fiat Tipo 509A, the Swift Ten and the Standard Big Nine, these models offered a more extravagant body style than the originals and their huge colour range helped put a sense of style into what were previously seen as just functional pieces of engineering.
1931
'Wait! The SS is coming', boldly announced an advertisement for the 1931 London Motor Show. The SS I and the SSII Coupes sported ultra-low bodywork and outrageously long bonnets and charmed, thrilled and excited visitors at the event. More than this, however, they once again set the benchmark for style in motoring.
1933
In July the first SS model took to the race track. A team driving three SS Tourers, a new convertible model of the SS Coupe, entered the gruelling European Alpine Trial. They took the team prize, establishing Jaguar's future racing prowess.
1934
William Walmsey, who did not share his partner's driving passion and obsessive automotive ambitions, lost interest in SS and broke off his connections with the company. Lyons was characteristically unfazed and, bolstered by the previous year's racing wins, shifted his focus from style to substance. He immediately hired Harry Weslake, a distinguished engineer, to help improve the mechanical integrity of his cars.
1935
Swallow Sidecars produced the SS Jaguar – a 2.5 litre sports saloon model of the SS 90. The car's style seemed so luxurious that when the public were asked to estimate the price they guessed £632 (around $80,000 adjusted for inflation) compared to the actual asking price of £395 (around $50,000).
1936-37
The SS achieved continued success at the 1936 International Alpine Trials and, in the following year, in Britain's most prestigious rally event, the RAC Rally.
The SS100 models that raced boasted a new 3.5litre engine and a full steel chassis. They could reach over 160kph and go from 0-100kph in just over 10 seconds.
1945
After the hiatus caused by the war, Lyon's publicists insisted that the cars were saddled with a rather unfortunate string of historical associations. The term SS now conjured images of Nazi guards rather than prestigious cars. The new name settled on was Jaguar, reflecting the style, grace, speed and sporting prowess of the cars.
1948
Lyons still had not achieved his dream of creating a full size saloon car that could achieve over 100mph. After a long night of brainstorming Lyons and his team came up with the engine that would transform his fortunes and cement his reputation: the XK engine.
This engine would be used by Jaguar to win at Le Mans over the next 40 years, but first Lyons had a point to prove. He invited the world's motoring press to a closed section of a motorway in Belgium and watched with glee their reaction as his car clocked an astonishing 202kph.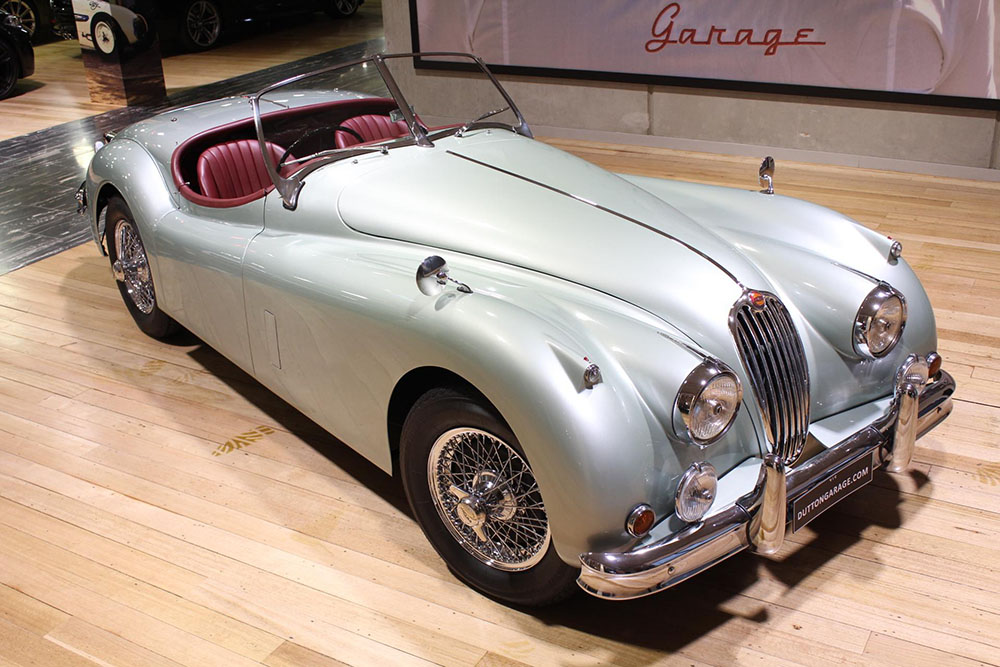 1951
Jaguar moved to Coventry's Brown Lane, which remained the company's home until 2005.
After the success of the XK150, Jaguar decided to make a car purely with speed in mind. Having mastered style and mechanical integrity, Jaguar turned its attention to aerodynamics. From this, the C-type was born, designed by Bob Knight.
To prove the cars were built to last, as well as built for speed, Jaguar took its new C-type to Montlhéry Autodrome where it was driven for seven days and seven nights at over 160kph.
At the 1951 Le Mans the C-type broke lap records and carried Jaguar to victory.
1956
In the same year that Bill Lyons became Sir William Lyons, Jaguar became the first car manufacturer to win both Le Mans and the Monte Carlo Rally in the same year.
But, arguably, the best was yet to come.
1961
The Jaguar E-type, easily one of the most famous and classy sports cars ever made, hit the road for the first time, causing a sensation throughout the industry. Its chic, featherweight, aerodynamic body gave it a top speed of over 240kph, with a 0-100kph of under 7 seconds.
Enzo Ferrari described it as 'the most beautiful car ever made'. And who are we to argue?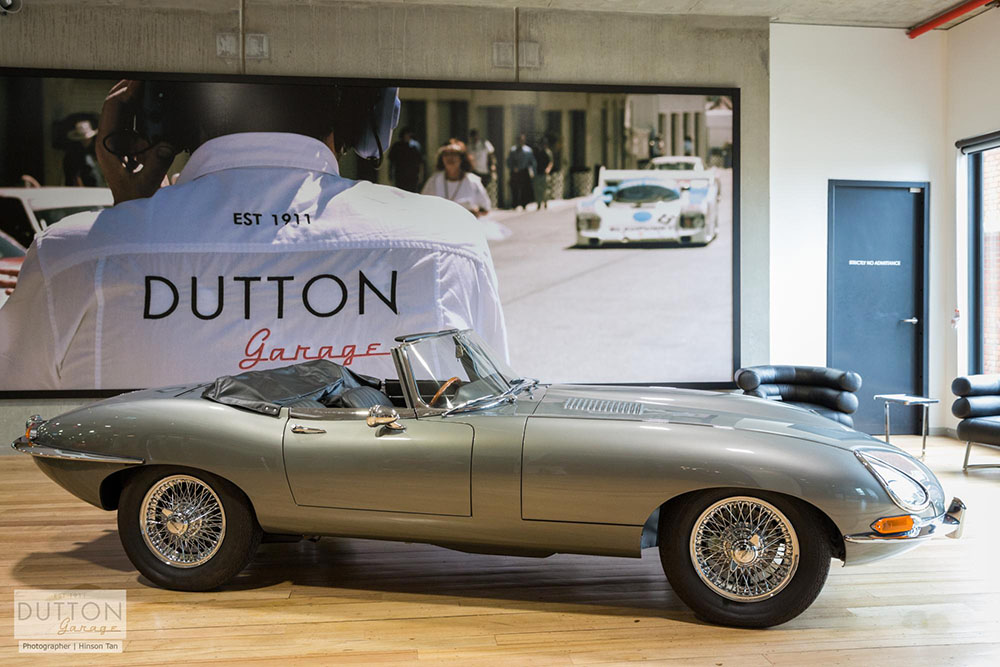 1966-8
In 1966, Jaguar merged with the British Motor Corporation, which itself merged with Leyland Motors to create British Leyland.
Jaguar's new XJ6 was widely regarded as the finest car they had ever made. Jaguar's timeless style stood in stark contrast to the bland functionality that increasingly dominated car manufacturing. Bob Knight's amazing engineering continued to set new standards in ride comfort, consolidating Jaguar's luxury status.
1970s
After emission controls limited the E-type's stellar performance, Jaguar concentrated heavily on the XJ range throughout the next two decades.
Now in his 70's, Sir William Lyons retired to the country to concentrate on raising prize-winning livestock and improving his golf amidst the splendour of his Wappenbury estate.
Without Lyon's autocratic tenacity at the helm, Jaguar, as part of British Leyland, hit hard times and was nationalised in 1975 after a series of poor financial decisions.
1980s
Jaguar regained its independence after privatisation by Margaret Thatcher. Its new chairman Sir Jon Egan managed to regain customer trust once more after the lack of quality control that had crept in due to financial trouble in the 1970s.
Jaguar created the XJ-S HE, which was the fastest production car in the world at that time with a top speed of 250kph.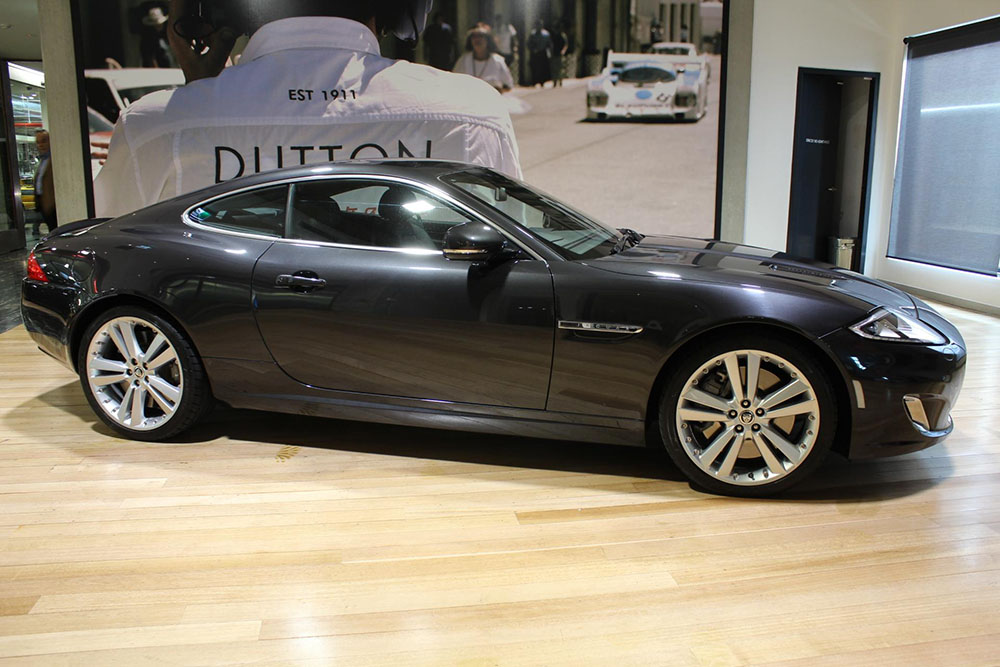 1990s and on
In 1990, Jaguar was purchased by the Ford Motor Company. The workforce was cut by a third to help reduce costs and help make further quality and efficiency improvements to their production.
1998 saw the release of the Jaguar S-Type sports saloon – their most eagerly anticipated model for decades, which debuted at Birmingham International Motor Show. This more affordable, compact, luxury sports saloon was meant to take Jaguar back to its stylish roots of luxury that also offered great value for money.
Jaguar saw record sales and was marketing its broadest ever product range at the turn of the millennium, with an image as strong once more as its range was now wide.
The X-Type was launched in 2001 and was hailed as the most significant new model in Jaguar's history at the Geneva Motor Show.
On the race track Jaguar saw its first Formula 1 team podium finish with Eddie Irvine riding his Jaguar R2 into third place. However, Jaguar's success in Formula 1 remained inconsistent. Famous Ferrari Driver Niki Lauda was appointed as the team manager to help boost the team's performance.
Despite Jaguar's sales success in recent decades, 2004 saw the collapse of the dollar, and with that, the closure of Jaguar's historic Browns Lane factory.
In 2008, Tata Motors bought Jaguar from Ford for £1.7 billion.
The rest, as they say, is history.
But the Jaguar story is far from over.
Discover more about Jaguar
The official site for Jaguar
Video updates, race footage and fun stuff
Find your local owner's club and share your passion
Popular forum for all things Jaguar