The self-driving Audi R8 e-tron: is this the sports car of the future?
Audi arrived at the CES Asia show in Shanghai, China with its latest concept car: the R8 e-tron piloted driving concept.
From the outside there is little difference from its almost identical R8 e-tron that was first displayed at the Geneva Motor Show.
A closer look inside, however, reveals that this is a coupe with a difference. It is fitted with high-spec and high-tech components that include a sophisticated laser scanner, several video cameras, ultrasonic sensors as well as radar sensors on both ends.
All of this enables information to be gathered continuously about both the car and its environment. The data collected is transmitted to a centralised driver assistance unit which can take control of the throttle, brake pedal and steering.at the push of a button.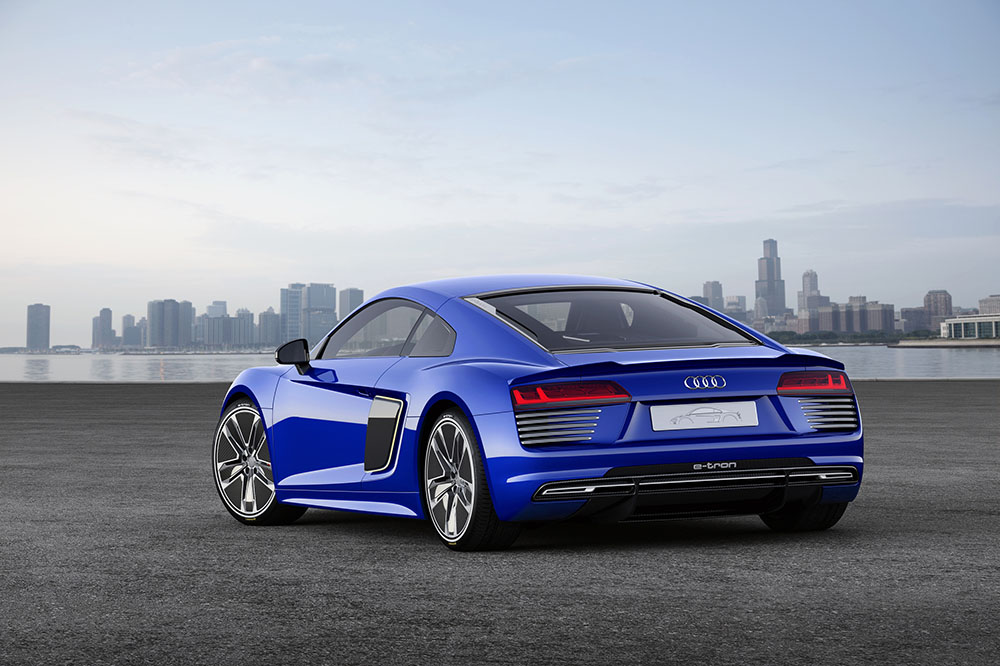 It is this self-driving capability that sets the car apart. Audi has not made any mechanical changes to the R8 e-tron: it is still powered by two individual electric motors that provide 455 horsepower and 678 foot-pounds of torque to the rear wheels via automatic transmission. The e-tron can still reach 62 mph in 3.9 seconds and achieve a top speed of 155 mph.
The motors' electricity comes from a high-voltage T-shaped battery pack which offers a driving range of 279 miles.
Audi has already confirmed the next generation of the A8 range will be available with a self-driving system called Traffic Jam Pilot.
It seems that self-driving sports cars are the way of the future.
Image Credit: Audi