If Hispano-Suiza had stayed true to its automotive background who knows what delights may have filled the second half of the twentieth century. Despite its drift into planes rather than cars this is no fly by night manufacturer, Under its wings are cars whose performance put Rolls Royce to shame, designs that can still inspire, the historical kudos of producing what many consider to be the first ever sports car and the exquisite beauty of what must be the world's finest Art Deco car.
Although Hispano-Suiza has barely produced a car in half a century, and now sits as part of the French aerospace company Snecma, it still has to be considered a classic car manufacturer whose marque has well and truly made its mark.
The very name of Hispano-Suiza hints at the qualities that helped define the style, grace and power of its cars. Its blending of Spanish fiery passion and effortless élan with Swiss classicism and calculated engineering was one that has helped to create cars that cut a fine figure as they cut across the track.
Today Hispano-Suiza produces engines, turbines, power transmissions and other accessories for jet planes, yet there are heady hints that they may be considering returning to their roots as a stylish, sports car manufacturer.
One can only hope. With a century of experience in making high-performance mechanical systems, Hispano-Suiza is a world leader in mechanical power transmissions for a wide range of vehicles.
Placing all that power in a sleekly designed car once more could be a revelation. But, for now, it's history we must fall back on: let's see a few of Hispano-Suiza's automotive highlights.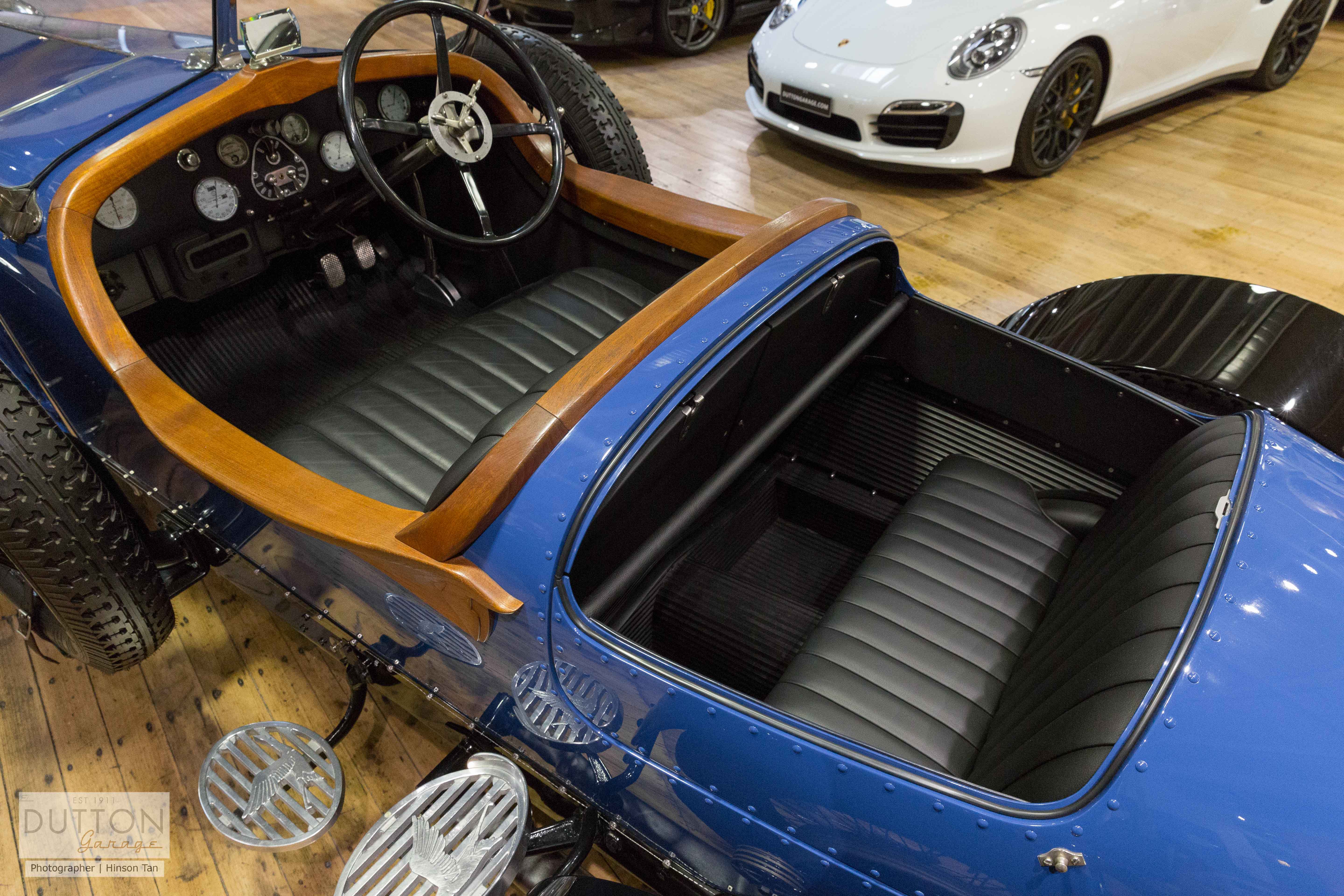 1898
The company's founder, Emilio de la Cuadra, was a veteran Spanish artillery captain, who started making automobiles in modernist Barcelona as Gaudi created his architectural masterpieces.
1906
Hispano-Suiza produces its first two models - the 3.8 and 7.4 litres.
1911
Hispano-Suiza decides to break into the luxury car market by moving to Paris, the European home of style and luxury. A statement of intent if ever there was one.
As if to prove its luxury credentials, the first owner of the Alphonse XIII was its namesake, King Alphonse XIII of Spain. The king was an early petrol-head and was already a frequent Hispano-Suiza customer.
Only 500 of the Alphonse XIII were ever created, and the price was high enough that only the aristocracy could afford one.
1914
As with all European car manufacturers, Hispano-Suiza was roped in to help support the war effort. Hispano-Suiza opened a new factory in Paris and, a sign of things to come, started producing powerful and successful aircraft engines. The Hispano-Suiza V8 was constantly in high demand due to its unparalleled performance and quality.
Hispano-Suiza's most famous engine was in the fighter plane flown by French World War I flying ace Georges Guynemer. The symbol on the side of Guynemer's aircraft was a giant, majestic stork, and Hispano-Suiza adopted this symbol as its logo to pay its respects to all the valiant pilots who fought using the company's engines.
1919
After the war, Hispano-Suiza decides to return to the more peaceful process of building luxury cars. The first post-war production was the H6 32CV. The H6 sported an inline 6-cylinder overhead camshaft engine based on the famous V8 aircraft engine.
It was the first car to have four wheel breaks and could outperform any Rolls-Royce, despite its rather disparaging nickname of the "French Rolls-Royce".
1922
Hispano-Suiza released the H6B, the updated H6. This was quickly followed by a limited run of five racing H6Bs with short wheelbases but larger engines. These were called "Boulogne", a reference to the H6's triple victory at the Boulogne racetrack that year. The Boulogne went on to beat eight international records, including averaging almost 150km/h over 480km.
1926
Hispano-Suiza made history again, this time in the air rather than on the road. Sadi Lecointre flew a plane with 300-HP Hispano-Suiza engine over 375 km/h, shattering the world speed record. Another aeroplane powered by a Hispano-Suiza engine flew 4,700 km non-stop from Paris to Omsk in only 29 hours.
It wasn't all planes, however. Advances in engineering for the air were transferred to the technology on the ground and Hispano-Suiza engines were sought after by prestige car manufacturers across the world. Many Rolls-Royce cars were made on the back of Hispano-Suiza patents for engines and power brakes.
1936
After 30 years, Hispano-Suiza decided to scale down automobile production in favour of building aircraft engines.
Automobile manufacture comes to an end, as Hispano-Suiza concentrates on the production of aircraft engines and builds a wind tunnel in Bois-Colombes for engine testing.
Thankfully, however, they managed to produce one more beautiful car before they threw the towel in. The 1938 Hispano-Suiza Dubonnet Xenia has got to be one of the finest examples of automotive Art Deco: find a car that can challenge its contoured grace and angular perfection. Whatever angle you view this classic from you can only marvel at it.
Based on the Hispano-Suiza H6, the Xenia was heavily modified with independent suspension that had been designed by Andre Dubonnet. Each wheel was delicately placed on a single arm extending forward from kingpins at the end of the axle. Meanwhile there were sealed, oil-lubricated coil springs and shock absorbers to complete the "Dubonnet suspension". This concept was later licensed to Alfa Romeo, Simca and sold to General Motors.
This suspension, however, is an otherwise faultless classics Achilles heel. The sealed coil springs were rather susceptible to leaks and proved wildly expensive to repair. What came with a look-at-me bang left with a sheepish post-war whimper.
It is the hand-built coachwork that truly inspires. Jacques Saoutchik worked those "French curves" for all they are worth and creates a stunning Art Deco masterpiece.
But there the story ends. What a way to go out! Hispano-Suiza continued to toy with cars after this but its attention was elsewhere.
The 1940s and beyond
The 1940s saw Hispano-Suiza team up with a group of Spanish industrialists to form the Sociedad Ibérica de Automóviles de Turismo (S.I.A.T.), which formed Spain's first mass-production car makers SEAT.
Hispano-Suiza itself decided to stick to the aerospace industry, however, and also broke out into gas turbines and building turbochargers.
The future?
However, Hispano-Suiza may be entering back into car production in the future. They released a new Hispano-Suiza – a hypercar that is an aluminium, magnesium and carbon fibre Audi R8 V10, with two extra superchargers. This gives the car 750 horsepower, an ability to reach 100km/h in 3.3 seconds and a top speed of a blistering 340 km per hour.
While Hispano-Suiza is doing just fine producing some of the most powerful and efficient engines in the world we will just have to wait and see if these make it into any cars in the future.
And we will also simply have to hope that there is another Jacques Saoutchik to house this performance in a body with all the grace and angular style of a jazz dancer.
Discover more about Hispano-Suiza
Information from the Safran Group (Snecma) about Hispano-Suiza
The Facebook fan page for the Society
The Art Deco Beauty of the H6C Dubonnet Xenia
Discover a gallery of stunning images of this masterpiece
Jay Leno visits the Mullin Museum's H6C Dubonnet Xenia
YouTube posting of a twenty minute documentary about this Art Deco classic car